Services & Equipment Serviced
Since 2002, Lacey Instrumentation Inc. offers a variety of interrelated support capabilities tailored to the specific needs and demands of our clients.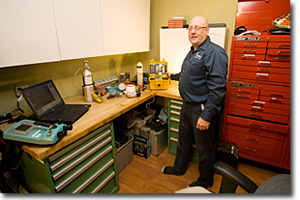 On-Demand Support
Scheduled Assignments
Emergency Response
We systematically investigate, trouble shoot, repair and calibrate instruments, control loop and process problems. We work with electronic, pneumatic and DCS based instruments:
Analytical: pH, dissolved oxygen, suspended solids, conductivity
Transmitters: temperature, pressure, level and flow
Gas monitoring: H2S, LEL, CO, 02, C02 (permanent and portable)
Controllers: temperature, pressure, level and flow
Analyze, Diagnose and recommend action plans
Tuning techniques for process diagnostics; tuning PID parameters to optimize process control are services we also render.
At Lacey Instrumentation we work with ISA standards to develop instrumentation documentation programs to include: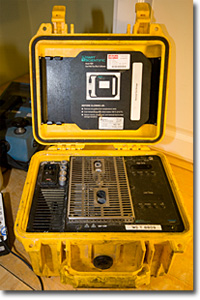 Instrument index
S-20 specification sheet
Record of calibration documents
Calibration work instruction (SWI) for each type of instrument
Loop drawings
Instrumentation tag number system
Equipment calibration standards
At Lacey Instrumentation we implement a Computerized Maintenance System (CMMS) program for preventive maintenance of critical safety, quality instruments, environmental and process equipment.
Typical Instrument Calibration Services
Analytical
pH, dissolved oxygen, suspended solids and conductivity.
Measurement transmitters
Temperature, pressure, flow, level
We Service
We service Rosemount, ABB, Foxboro, Endress-Hauser, Ecklund Harrison PU Meters, Mettler-Toledo analytical instruments, Dr. Thiedig Portable DO analyzers, BWT by Honeywell,  and MSA Gas Detection Analyzers.
Documentation
Thorough documentation is essential for preventive  maintenance, future repairs and the stocking of appropriate spare parts. We work with Instrumentation Systems and Automation Society (ISA) standards to develop an instrument documentation program that includes:
Detailed Reports on installed process instruments including complete instrument index (serial number, range, model no., tag no., manufacturer, etc.)
Specification Sheet
For each instrument detailing range, temperature limits and other manufacturer's specifications.
Loop Drawings
Detailing process connections and electrical wiring.
Records of Calibration
Complete calibration records detailing history of calibration activity.
CWI
(Calibration Work Instruction) for each instrument installed.
Preventive Maintenance
Lacey Instrumentation Inc. will implement, customize or expand a Computerized Maintenance Management System (CMMS) to document work orders and calibration records, and recommend spare parts inventory. We will work to coordinate operations with your in-plant personnel. We specialize in the highly sophisticated equipment installed in the beverage and food processing industries, waste water treatment and chemical plants.
Advantages of CMMS
Maximize quality of product by verifying all instruments are measuring and responding accurately.
Maximizes productivity and efficiencies by minimizing equipment error and downtime.
A CMMS is the backbone for effective Preventive Maintenance Programs for all critical safety, process,  personnel and environment instrumentation.
Ecklund-Harrison, a leading brewing industry quality assurance leader in the pasteurization measurement field chose Lacey Instrumentation as their Canadian sales and service representative allowing all Canadian usrs the opportunity to have any service related repair completed in Canada, saving shipping costs and time.